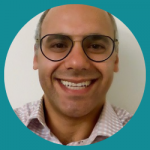 Anthony Danial became President of the PPNO Board in February 2020. He has leadership experience as a Collaborative Practice Leader at Holland Bloorview Kids Rehabilitation Hospital, where he currently supports Nutrition, Speech-Language Pathology, Pharmacy, Respiratory Therapy, Technology Consultants, and Radiation Technology. Anthony's former experiences in healthcare are as a pharmacist at Providence Healthcare (Unity Health), Toronto Rehab Institute (UHN), and Northwest Telepharmacy.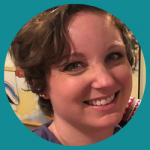 Ash Aylwin is a Professional Practice and Education Leader at Mackenzie Health and has been a member of PPNO since 2018. New to the PPNO Board this year, Ash has clinical leadership experience in acute and community care settings, and continues to work casually in the ICU at Trillium Health Partners. Ash completed a Masters in Health Administration from the University of Toronto in 2018, and is a Certified Healthcare Executive with the Canadian College of Healthcare Leaders.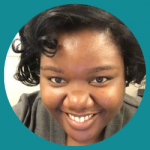 Marika Bishop became Secretary of the PPNO Board in September 2020. She is the Manager of Policy Development and Special Projects at the Centre for Addiction and Mental Health, providing guidance to the Professional Practice Office as well as the Quality, Safety and Patient/Family Experience Portfolio. Prior to joining CAMH, Marika held leadership roles within the offices of the Ministers of Education, Health and Long-Term Care, and Transportation.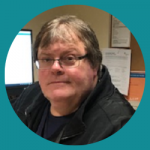 George Fieber is a Nursing Practice Leader at Thunder Bay Regional Health Sciences Centre. He has been a RN for over 30 years and has extensive experience in critical care, paediatrics and clinical education. George served for two terms as President of the College of Nurses of Ontario and is an active member of RNAO, serving on various provincial committees and on the executive of the Lakehead Chapter.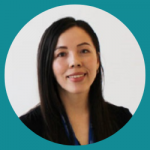 Rebecca Law became involved with the Professional Practice Network of Ontario (PPNO) in 2019 when she began her role as Clinical Practice Leader of Scarborough Health Network's Hemodialysis program. Recognizing the value of the network, when the call for Board members was sent out, Rebecca jumped at the opportunity to contribute toward making the network the 'gold standard' for best practices.  Rebecca currently holds the position of President-Elect.
Since earning her BScN, Rebecca has focused on building her clinical skills and knowledge, completing a Critical Care Certificate at Durham College in 2018 and earning certification with the Canadian Nurses Association (CNA) as a Nephrology Nurse (CNeph(C)).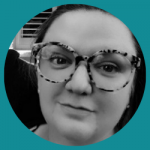 Jennifer Murphy-Novak joined the PPNO board in August 2020 as a Member at Large. A Registered Nurse, Jennifer has 18 years of experience in clinical practice, nursing education and leadership. Currently, she is the Complex Continuing care, Rehabilitation and Professional Practice Manager at Headwaters Health Care Centre.